SUMMER MOVIE SERIES ON LGBTQ HISTORY
Join us the first Wednesday of each month for an LGBTQ film!
We're not only bringing you the film itself, but beforehand we'll take a few minutes for a mini-presentation about LGBTQ history as it relates to the film we're watching, brought to you by the YP Staff! We'll share some queer and trans history and stories with you, then watch a movie!
Fresh popcorn & snacks provided!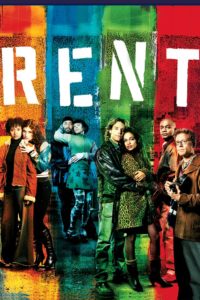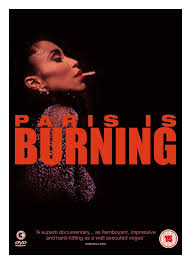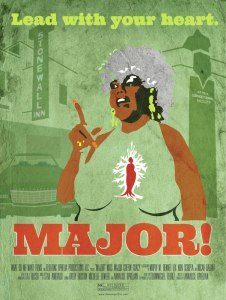 WEDNESDAY, JULY 5th / 6:00-8:00 / RENT!
Prezzie: We'll explore the AIDS crisis and how it's impacted our LGBTQ communities both historically and today.
Film synopsis: In this musical, set at the dawn of the 1990s, a group of New Yorkers struggle with their careers, love lives and the effects of the AIDS epidemic on their community. Mark (Anthony Rapp), an aspiring filmmaker, and Roger (Adam Pascal), an HIV-positive musician, scramble for money to pay rent to their landlord and former roommate, Benny (Taye Diggs). Meanwhile, their friend Tom (Jesse L. Martin), a professor, has fallen for Angel (Wilson Jermaine Heredia), who is slowly dying of AIDS.
WEDNESDAY, AUGUST 2nd / 6:00-8:00 / PARIS IS BURNING
Mini-prezzie: Who are the founders of queer culture? A lot of it we owe to the people featured in Paris is Burning! We'll explore the significance of Paris is Burning, drag culture, and the intersections of race and identity. Yaaaaas queen.
Film synopsis: This documentary focuses on drag queens living in New York City and their "house" culture, which provides a sense of community and support for the flamboyant and often socially shunned performers. Groups from each house compete in elaborate balls that take cues from the world of fashion. Also touching on issues of racism and poverty, the film features interviews with a number of renowned drag queens, including Willi Ninja, Pepper LaBeija and Dorian Corey.

WEDNESDAY, SEPTEMBER 6th / 6:00-8:00 / MAJOR!
Mini-prezzie: We'll explore the founders of transgender rights movements like Miss Major, and the history of trans rights.
Film synopsis: Meet mama. MAJOR! explores the life and campaigns of Miss Major Griffin-Gracy, a formerly incarcerated Black transgender elder and activist who has been fighting for the rights of trans women of color for over 40 years.
–
All films are screened at The Youth Project, and open to LGBTQ youth and their allies, 25 & under
2281 Brunswick street, 6:00-8:00
If you have any questions, let us know!
[email protected] / 902-429-5429