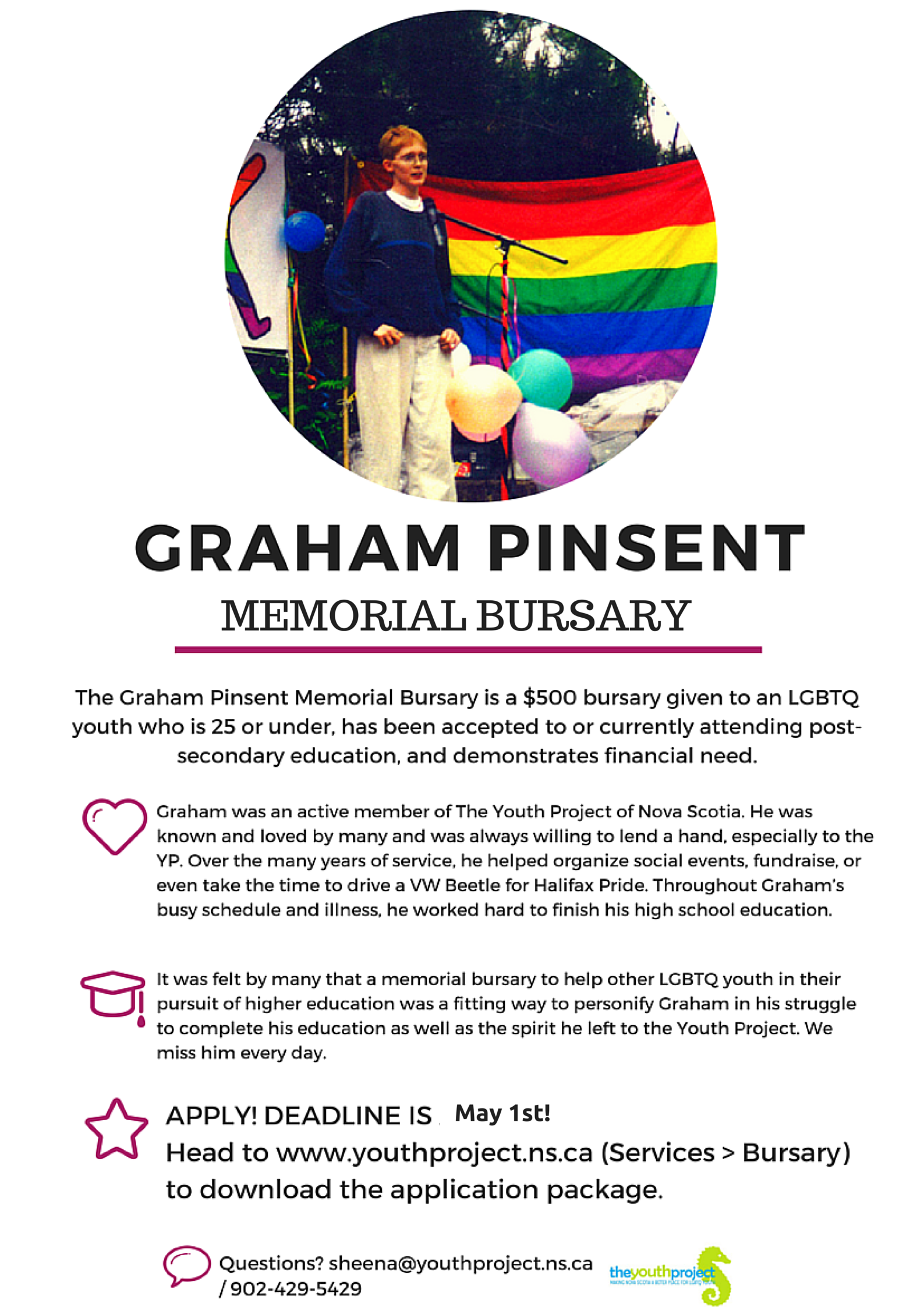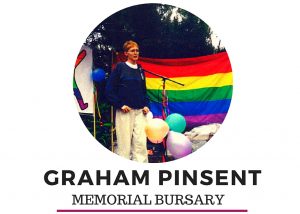 The Graham Pinsent Memorial Bursary is a 500$ bursary given to an LGBTQ youth who is 25 or under, has been accepted to or currently attending post-secondary education, and demonstrates financial need. Graham was an active member of The Youth Project of Nova Scotia. He was known and loved by many and was always willing to lend a hand, especially to the YP. Over the many years of service, he helped organize social events, fundraise, or even take the time to drive a VW Beetle for Halifax Pride. Throughout Graham's busy schedule and illness, he worked hard to finish his high school education. It was felt by many that a memorial bursary to help other LGBTQ youth in their pursuit of higher education was a fitting way to personify Graham in his struggle to complete his education, as well as the spirit he left to the Youth Project. We miss him every day.
Dash Hudson Bursary:
Through a generous donation from Dash Hudson, two $5000 bursaries are available for 2SLGBTQIA+ youth (25 or under) attending a tech or business program. In addition to the bursary, Dash Hudson has kindly offered to support the successful applicants with mentoring/placement support if needed during their school program.
At least one of these two bursaries are designated for a BIPOC (Black, Indigenous, Person of Color) student and so we encourage folks to self-identify as part of their application.
Deadline is May 1st of each year.
All applications are confidential. Successful applicants will be notified via the information provided on the application forms. Forms will only be seen by Youth Project staff and the bursary selection committee.
Application Link (Google Forms)
Questions? [email protected]