There are many ways you can donate to the Youth Project. Although we have funders, we still rely on the generosity of the community in order to continue providing the programs and services we offer. We are a registered charity and can provide a charitable tax receipt for donations. Here are some ways to donate:
Canada Helps
Canada Helps allows for lower fees for us when receiving donations. That way, more of your donation is able to be used to directly support local 2SLGBTQ+ youth.
Cash Gift
A one time or annual gift of cash is always appreciated and goes directly into our programming. You can write a send a transfer, cheque or donate through Paypal. Every little bit helps no matter how small. We will provide a charitable tax receipt for your donation, a heartfelt thank you, and an annual update from the Youth Project so you can see how your gift was used.
Donations can be made through the following methods;
E-transfer via [email protected]
Manual cheque through Canada Post: PO Box 178, Dartmouth PO, Main, NS B2Y3Y3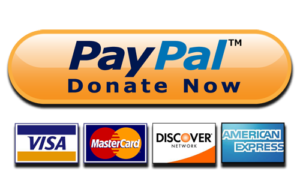 In-kind Gifts
We are always happy to accept gifts other than cash. Each year we look for items for our fundraising auction. If you are an artist, business owner, or community member and have something we can feature at our auction, your gift can go a long way. The auction is our largest fundraiser. We are often looking for other donation items that we need around the Youth Project. This could be furniture, books, DVDs, clothing, appliances, paint, etc.
Skills
There is plenty of work to do around the Youth Project that requires someone with skills. If you have some time to give and are looking for a way to share check with us about opportunities. We are unable to provide a tax receipt for services and skills, but that doesn't change the impact your gift will have on the work that we do at the Youth Project. The Youth Project is a registered charity with the Canadian Revenue Agency. Our charitable tax number is 865-991-913-RR0001