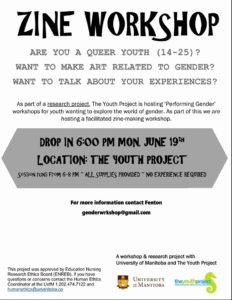 Are you a queer youth aged 14-25?
Join us on Monday, June 19th!
A free zine-making workshop for queer youth! Come make art about gender and queerness and learn how to make a zine, and how one gets made. With guests from Radstorm/Anchor Archive, and free supplies & snacks!
Download the poster with full information!