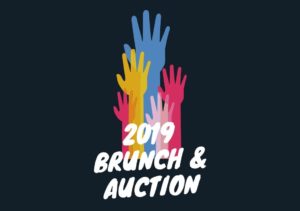 The Youth Project is seeking support and donations for our upcoming Annual Fundraising Brunch and Auction at The Atlantica on Sunday, December 8th. Now in its 14th year the auction and brunch continues to be our biggest fundraising event raising the critical funds to fund our beloved summer camps!
Every summer for the past 10 years we have hosted 2-3 camps, giving LGBTQIA2S+ youth the opportunity to attend a three day camp, free of charge, where they experience a safe summer camp experience with their LGBTQIA2S+ peers. They meet new people, try new activities, learn new things, and have fun! No homophobia, no bullying, all acceptance! Many youth have told us that it is the one thing they look forward to every year – the one place they feel safe enough to be completely themselves.
We have incredible support from our funders, provincial government, and generous community members to maintain our day-to-day operations – this fundraiser is specifically for our camps!
This event has become very popular with approximately 200 members and supporters of our community attending on an annual basis, raising over $25,000 at our last event. It is an afternoon filled with good food, fun, and pride in our community.
If you wish to donate your donation and/or business will be recognized both in the program and again as our auctioneer works their rainbow magic in the room!  If you have any questions, or would like to make a contribution, please feel free to contact us at [email protected].  If you have any connections which can help us meet our goals we'd appreciate if you could forward along this email, or let us know your suggestions.
If you are interested in purchasing a ticket and attending this event please click here!
Thank you once again for showing your support to The Youth Project and to our incredible rainbow community!
Join us on December 8th 12-3pm at The Atlantica!
Tickets $48 each / $450 table of 10 / $1000 for a sponsored table. Purchase tickets here!