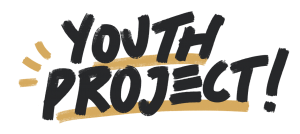 Dearest Community,
For 20 years, the Pinsent House at 2281 Brunswick Street has been home to the Youth Project. It has been such a gift to have a space that we have called our own and the memories made in that space inspire us everyday to continue our work in community.
While we deeply love the house, we acknowledge the ways that the physical inaccessibility of the house has created barriers to many accessing the Youth Project's programming and services. We also acknowledge and apologize for the harm and exclusion that this has caused specifically to Disabled 2SLGBTQIA+ community and are deeply invested in accountability and organizational change/growth.
In March 2020, we made an organizational commitment to only offer public programs in physically accessible spaces, and the Youth Project House is not a physically accessible space. Over this time, the COVID-19 pandemic has also shifted the ways that we engage with in-person programming furthering our ongoing learning about accessibility and Disability Justice.
Over this two year period we have had many organizational conversations and community consultations about what to do with our space. In this time we also had a comprehensive building inspection which confirmed that there were large and costly repairs needed for the house to be safer for public programming as well as a huge cost associated with accessibility renovations (which would not even meet all of our accessibility requirements and needs).
While we are so grateful to the space, as a small non-profit also financially affected by COVID-19, we are in no position to take on current repairs, renovations, or future repairs associated with the beautiful (and very old) house built in 1902. With the support of the Board of Directors, Youth Board, former Board Members, organizational founders, and members of the community at our Town Hall; we decided to sell the building to buyers that can invest in the repairs needed to utilize the space safely. Hear more from our Executive Director in a CBC interview aired November 2nd, 2022 [linked here].
Thanks to the magic of virtual meetings, and partnerships with organizations like Wonder'neath and the YMCA, we have been able to continue to run our programming during this time and this will not change with the sale of the building. All of our current support and resources will remain unaffected and we will continue to operate as normal.
Our goal is to find an affordable and accessible space for the Youth Project to make our next home! Due to the realities of very high rental and housing prices, we have been struggling with finding a space that meets our needs and is within our budget. We want to make sure that when we relocate, it will be to a space that offers sustainability and growth to the Youth Project and to the vibrant communities that we support. We will continue to honor Graham Pinsent's legacy and memory as our future space will also hold his name.
Finally, we know that the house means so much to so many! This is why we are engaging with volunteers to support our move to our storage space as well as hosting a Goodbye 2281 event in early January. Stay tuned for more information on our social media! For any questions, please contact our board at [email protected].
With love,
-The YP